Blog
News from the Helm
Behind the Scenes: The College Tour Episode on Semester at Sea
Choosing where to go to college is a big deal and this process begins long before stepping foot on campus. While in-person campus visits certainly help in decision-making, they still have their own limitations.
A Voyage Several Decades in the Making
Announcements
News
Spring 2023
Spring 2023 Voyage sets sail to India!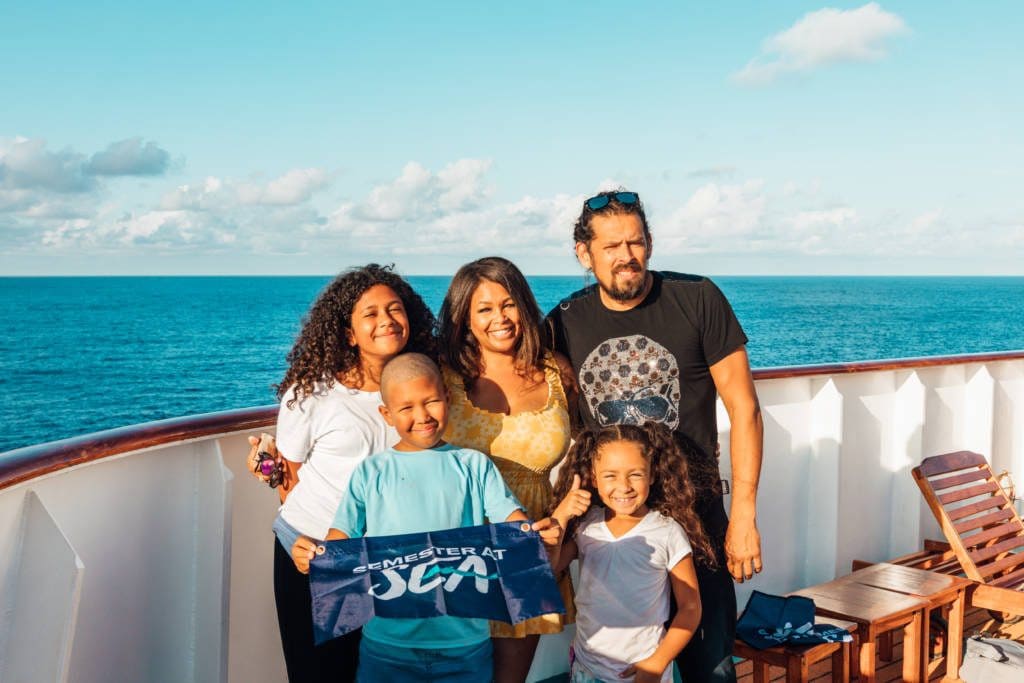 Who's On Board Semester at Sea: Meet the Flores Family
Behind the Scenes: The College Tour Episode on Semester at Sea
Student Stories: Off The Beaten Path
The New Fountain of Youth: TEDx Talk by Semester at Sea Professor
ISE and Colorado State University extend partnership to 2027
Alumni
Announcements
Homepage
Uncategorized
FY 2022 Annual Report Now Online
Announcements
Current Voyage
Fall 2022
Homepage
Fall 2022 Voyage temporarily diverts to support vessel in distress
Current Voyage
Fall 2022
Homepage
Uncategorized
What It Means To Be A Conscious Traveler
Announcements
Homepage
Uncategorized
ISE President to Chair Forum on Sustainability Solutions
Current Voyage
Fall 2022
Homepage
Shipboard Life
Student Stories: First Impressions, Self Reflections